Welcome to St Martin ... the friendly island
As you'll soon discover, we love Saint Martin !

This caribbean island is a myriad of different nationalities and cultures bought together in just 86 km2 !

Let us take you to paradise. Laying on our white sand beaches, spend your day walking through our lush flora and fauna, take a sholl along the water's edge, or why not spash out at sea with an exciting watersport ! All this and more awaits you on the island ! And the nights ! Eat a gastronomical meal then dance the night away to the rythm of your choice (reggea, salsa, merigue, jazz, rock and more). Why not pass by one of our many casinos and try your luck.

St Martin island is word rerowned because its high quality restaurant (nobblyfound in Grand Case), the gourmet capital of the Caribbean. But just as exciting are our local dishes too. Try out, the "lolos" , the local restaurant of st martin in Grand case for a truly 'local' experience. Or wander through our local produce market in Marigot, capital of st martin, and sample an array of Caribbean fruit and vegetables, spices and herbs, and of course home made runs in all flavours.
Try to visit the island around SAint Martin by boat. Our section boat rental or yachting allow you to rent a catamaran , a speed boat , a sail boat to discover Anguilla, St Barth , dog Island and Prickly pear.
The Arawaks called our island Oulichi (the island of women !) The cannibalistic Amerindians named her Soualiga (the salt island). It wasn't until Chrisptophe Columbus sailed by on a november 11th, that we had the name we use today. However, we locals prefer our name, 'the Friendly island'. Welcome to st martin, we hope you'll agree with us.
Weather
2 visitors online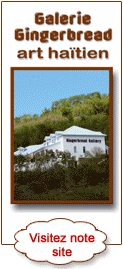 Scratch-web
itravelnet
traveldirectory
Add URL