Ecotourism
• On the road up to Pic Paradis you will fall in love with LOTERIE FARM. Local BJ has transformed a run down and overgrown plantation house and its vast surrounding Land and forests into an green oasis of trantiquilty.
There you can walk up to the highest peak through the most beautiful vegetation. If you are feeling fit try the 1-2 hours trek, or if not, go for the liesurely half hour stroll.
A spectacular new attraction is the "Fly zone" where you can jump through the trees! Safety harnessed of course !
There is a wonderful restaurant for that deserving refreshing drink and meal. The vegetables fresh from their own garden !
web site :http://www.loteriefarm.com phone number : 05.90.87.86.16
• On the road to Galion Beach, you must visit the wonderful BUTTERFLY FARM. A mini-tropical forest with rare and beautiful butterflies of all sizes flitting from plant to plant.
Gentle background music and even a pond with japonese carp all to create a magical experience.
The well-informed and often funny tour guides will introduce you to the life-cycle and habits of these wonderful insects.
web site : http://www.thebutterflyfarm.com
Weather
9 visitors online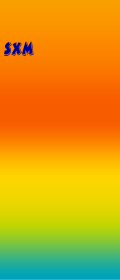 Scratch-web
itravelnet
traveldirectory
Add URL