Geography of saint-martin
Saint-Martin is located about 250km north from Continental-Guadeloupe and belongs to the so-called Northern Archipelago.
The island was discovered by Christopher Columbus on November 11th, 1493, on Saint Martin's day. In 1648, after a historical foot-race, she was split in a Dutch and a French (3/5 of the territory) section. This partition is signaled by an almost imperceptible border.
Since then, the peaceful cohabitation of the two communities has allowed this island of only thirty-seven square miles, to become the unique holiday and shopping paradise of the Caribbean.
Geographically, the island is partitioned in two: Grande-Terre and Terres-Basses (Lowlands), joined by two narrow landstrips encircling the salt-water pond, "étang", of Simsonbay. All along the coasts, where 37 beaches with glittering white sand are awaiting you, you'll find other landstrips, seperating salt-water ponds from the open sea.
Most of the villages have settled there : Marigot, Grand Case, Philipsburg, Simsonbaai. Except for the picturesque village of Colombier, the island is almost uninhabitated.
Thus, hikers are undisturbed strolling through sumptuous green valleys and rolling hills. The island's highest point is the Pic du Paradis (1,400 feet), revealing a spectacular panorama of the scenery and the tropical rain forest below.
Weather
7 visitors online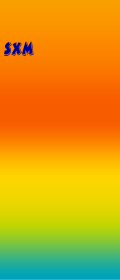 Scratch-web
itravelnet
traveldirectory
Add URL